Law & Order: Articles, 1998


Emmy Countdown: "Law & Order" Hopes to Repeat
CNN, 9.11.98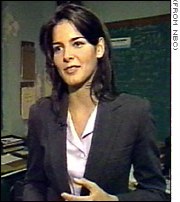 The outstanding drama series category at the Emmys is perennially one of the toughest competitions. This year is no exception, with "ER" (NBC), "NYPD Blue" (ABC), "The Practice" (ABC), "The X-Files" (Fox), and "Law & Order" (NBC) vying for top honors.

For "Law & Order," being nominated is a familiar feeling. This is the second time the show has been tapped for best drama by the Academy of Television Arts & Sciences in its eight seasons on the air; it has been nominated seven times in other categories. The show won the award for best drama last year.

No 'soap opera elements'

"Law & Order" bases its scripts on stories pulled from the headlines. In the first half-hour of each show, detectives hunt down suspects and make the arrest, handing the case over to the New York district attorney's office for a courtroom trial in the second half.

Actor Jerry Orbach, who plays Detective Lennie Briscoe, says he knows the reason for the show's success.

"I think it's basically the writing and the sticking to the individual case that people like," says Orbach. "We don't really get into those kind of what I call soap-opera elements -- you know, the personal problems -- that much."

The upcoming ninth season will be a record-breaker, making it the longest-running drama series on network television. And there are some changes to the lineup. Along with veteran stars Orbach, Benjamin Bratt, S. Epatha Merkerson, Steven Hill and Sam Waterston, Angie Harmon will be added to the mix as Abbie Carmichael, an assistant district attorney.

'She's very strong-willed'

Harmon says her character holds her own in a show filled with tough guys.

"She's very strong-willed, very used to working on her own," Harmon says. "She's not used to working with a team. It's kind of sort of this personal vendetta with cleaning up society."

Is Harmon anything like her character?

"No, I think I definitely giggle a lot more than she does," she admits. "Abbie doesn't do any giggling. She's very serious. She'll laugh, but definitely no giggling. D.A.'s don't giggle."

Perhaps the whole cast will giggle with delight if they win another Emmy for best drama.

Murder He Wrote
Allan Johnson, Tribune, 11.3.98
Three years ago on "Law and Order," when New York Detective Mike Logan (Chris Noth) punched out a contemptible politician in a fit of rage, District Atty. Jack McCoy (Sam Waterston) said the cop would be lucky to be allowed to walk a beat on Staten Island.

That's where we find Logan in "Exiled," a new movie airing this Sunday (8 p.m. on WMAQ-Ch. 5) that brings back arguably one of the most heartfelt of all the show's characters.

It's good to see the return of Logan, whose dogged determination, uncompromising approach and sometimes abrasive nature shone despite "Law and Order's" rather restrictive environment, which stresses storylines ripped from the newspapers over character development. His presence was sorely missed after Noth left the series at the end of the 1994-95 season, the series' fifth.

In the enjoyably tense TV film, the detective stumbles on what appears to be the murder of a prostitute found in New York Harbor. Seeing a chance to return to his old stomping ground, Logan finagles jurisdiction over the case and works it with a new partner, played by Dana Eskelson.

"It's a homicide. You don't do homicide anymore," says Logan's superior, Lt. Dennis Stolper (Dabney Coleman).

"You know how many homicides I've worked?" Logan asks.

"In Manhattan," Stolper answers. "This happens to be Staten Island."

"Believe me," Logan sneers, "I know the difference."

Logan finds that the homicide opens more doors than he bargained for, as he bumps into gangsters, a dirty cop and his old buddies at the 27th Precinct.

"Exiled" also features appearances by Jerry Orbach as Logan's old partner Lennie Briscoe, S. Epatha Merkerson as his ex-superior Anita Van Buren, and Dann Florek as another old boss, Capt. Don Cragen.

Also showing up are Waterston as McCoy and Benjamin Bratt as Logan's replacement, Rey Curtis.

But it is Logan who is in the spotlight in "Exiled," which the native of Madison, Wis., wrote with his best friend, Charles Kipps. The two hashed out Logan's return "over a lot of bottles of wine" at their favorite Italian restaurant.

Noth, who has been acting for some 15 years, says one reason his portrayal of Logan may have struck such a chord is that he tried to imbue the character with the qualities of real New York police officers -- chief among them a way of "actively listening," meaning "a conversation that you're having with yourself, in a way, and with the other person: What are they saying, what they're not saying, what they're implying.

"The character of the New York cop is different than any other cop," he says. "It's a point of view about life. It is sometimes a harsh point of view because it has to be, and I definitely try to embrace it."

In "Exiled," Noth gave himself the opportunity to really get under Logan's skin -- he even has a love affair, a taboo on "Law and Order." Noth wanted to highlight Logan's "great wealth of humanity" and a sardonic side he says is natural for anyone living in New York.

Noth's exit from "Law and Order" wasn't exactly on good terms. It capped years of artistic acrimony between the actor and creator-executive producer Dick Wolf. Noth says, however, that the circumstances of his departure were blown out of proportion -- somewhat.

"It was nothing more than being burned out after five years," Noth says of leaving the series, although he says he didn't appreciate how "the rug was taken from under me" when Wolf announced Noth would be replaced without the two of them sitting down and discussing it first.

"It wasn't really animosity," Wolf responds. "I hate to quote movie-wise, but what we had was a failure to communicate, and I think it was on both sides. It was what I had thought had been sort of a mutual decision, (which) was presented as a unilateral decision. I think that's what made him more upset than anything."

Considering the sometimes stormy relationship the two have shared over the years, what are the chances of future "Law and Order" movies featuring Logan?

Wolf says the ratings for Sunday's movie will dictate that. "The door is certainly open to discussion," he adds.

Noth agrees that future movies will hinge on Sunday's ratings, but he also says there "has to be a real discussion" among Wolf, himself and Kipps about the creative direction of any follow-up movie.

Some decisions and compromises were made during the filming of "Exiled" that Noth says he found painful. He says he would like to take more chances in a sequel, "in terms of complexity, in terms of subtlety, in terms of even the music."

Meanwhile, both parties say they are pleased with "Exiled." Noth, who starts a new season as Mr. Big on the HBO comedy "Sex and the City" in the spring, says he thought the cast and tone of the piece were strong.

The movie may even have an impact on the TV show, Wolf says, causing the structure of "Law and Order" -- delving into the cases without getting into the personal lives of the characters -- to be threatened from within:

"What I'm afraid of," he says, "(is) the six regulars now on the show are going to come at me with knives saying, `See? We can do this!' "

Guilty As Charged
Virginia Rohan, The Record (Bergen, NJ), 11.4.98
The downtown courthouse, with its grand muraled rotunda, is just around a corner from a dingy Rikers Island interrogation cell, where Assistant District Attorneys Jack McCoy and Abbie Carmichael are confronting a plea bargainer.

In this unique little corner of New York -- actually, a floor of a building in Manhattan's Chelsea Piers complex -- nobody needs cabs, subways, or patrol cars to get around. The city's entire criminal justice system is under one roof.

Just a brisk jog from the jail, on the north side of the studio space on another recent day, Detectives Lennie Briscoe and Rey Curtis gingerly grill a hospitalized crime victim with a hideously jagged facial scar. Her room is only a stone's throw from that all-too-familiar city morgue -- into which crew members are carting comically large trays of bones.

It's a good place to begin this autopsy of TV's most amazing, convention-defying hit series and its longest-running current drama.

Great shows generally start to lose steam after a few years. But in its ninth season, "Law and Order" -- which specializes in ripped-from-the-headline stories, with a twist -- is still first-rate. In the fall of 1997 -- already an old-timer in TV years -- the show won the Emmy as best drama series.

And, contrary to the usual trajectory, its ratings have risen from season to season.

What makes "Law and Order" so different and unique?

The cast and crew point to a constellation of factors -- format, location, writing, producing, acting, chemistry. Their "well-oiled machine" (one staffer's words) operates on an unusual bicoastal system. Executive producer Ed Sherin and most of the staff is in New York, while executive producer-head writer Rene Balcer and his crew are based in Los Angeles (along with creator-executive producer Dick Wolf), but regularly pay visits to the set.

Some even suggest that "L&O" has benefited from the unusually high onscreen turnover: Nobody from the pilot is still around. (Steven Hill joined in episode one.)

"I think it's the cast changes from year to year that actually keep the show fresh," says Benjamin Bratt, who plays Curtis.

When Bratt came aboard in the fall of 1995, replacing Chris Noth, an original cast member "who was one of the favorite characters," he sensed that audiences were not happy about the change.

"What I came to find out rather quickly was ... people just saw it as a bump in the road. Clearly, the star of the show is not any one actor, but the group of actors, and, more importantly, the stories that are told, and the form that IS the show."

Through the years, "L&O" has, in fact, survived the loss of many fine characters -- prosecutors Ben Stone (Michael Moriarty), Paul Robinette (Richard Brooks), Claire Kincaid (Jill Hennessy), and Jamie Ross (Carey Lowell), as well as Capt. John Cragen (Dann Florek), and Detectives Max Greevey (George Dzundza), Phil Cerretta (Paul Sorvino), and Noth's Mike Logan (who gets his own, Wolf-produced follow-up movie, "Exiled," this weekend).

"In all candor, there have been mistakes made in replacing people who never should have been replaced, and also, there have been certain replacements that benefited the show," says Hill, who plays District Attorney Adam Schiff.

But, he adds, with every change, "you get a whole new set of reactions, emotions, personality, and you respond to that in turn."

Watching the current cast and crew rehearse and film, it's clear that they're a dedicated, cooperative, and simpatico group.

Bratt calls Jerry Orbach, who plays his inimitable partner, Briscoe, "a friend, a gentle man, and the consummate professional."

Orbach, in turn, says, "Ben and I have a terrific chemistry, a different chemistry than what I had with Chris, who was closer in age. With Ben, it's more of a father and son thing."

Everyone seems genuinely enthusiastic about the newest "L&O" addition -- 26-year-old model-turned-actress Angie Harmon ("Baywatch Nights," "C-16"), who came on board this fall as the aggressive, headstrong, conservative Carmichael.

"Angie was cast very late in the day, and she showed a tremendous amount of guts, because there was no opportunity to get acclimated," says Sam Waterston, who plays McCoy. "She came in with a very strong character, she got right behind it, and she's brought it off in a big way. Everybody's had to think anew, and wake up, and it's very good."

Sherin, a former Broadway director and producer, says that he and Wolf auditioned 120 actresses for the role. The "L&O" strategy is to replace a character with someone completely different, so they were looking for an actress unlike Lowell (who left in May).

Mostly, they wanted somebody with "an independent spirit who could hold up her end with McCoy," says Sherin, who was at first incredulous that "someone who looked as beautiful as Angie, and was so polite and

agreeable, could be so formidable."

He was soon convinced otherwise. "Angie knows what she wants. She has a natural grace, an incisive intellect," he says. "She's also an extraordinarily beautiful woman. She looks like one of the great Greek actresses. She has those burning dark eyes that stare -- and that's formidable."

Besides bringing to the show what Sherin calls a "very driven conservative bent" (Carmichael is not only pro-death penalty but "pro-life," he says), the quick-witted character introduces a "lightheartedness," Harmon believes.

Like the actress, Carmichael is a Texan. "They added that when I came aboard, 'cause apparently, I have an accent," Harmon, a Dallas native, says with a laugh. "But basically, her personality came from them. She's very headstrong. She's used to working on her own and not answering to anybody."

McCoy, meanwhile, is used to barking orders, but when he tries that with Carmichael, "she's like, 'What, your phone doesn't work?' That's a lot of fun to play and a lot of fun to watch," Harmon says. "But they have the same goal. They're trying to put away vermin."

As Bratt suggested, another key to the success of "L&O" is its distinctive format.

In the late Eighties, the prevailing wisdom was that dramas didn't syndicate well. Wolf thought that an hour-long series that could be divided into 30-minute halves -- the first devoted to the solving of cases, the second to their prosecution -- would be an easier sell.

To accommodate the entire criminal justice process, "Law and Order" (which bowed Oct. 30, 1990) goes at a fast pace, and seriously compresses time.

The dialogue is pared, and -- although there was some experimentation with this last season -- little attention is paid to the characters' off-duty hours.

"I've always been a big fan of the central theme of the series, which is what it's like to be at work, and the unforgiving nature of that," says Waterston, adding that there are merely hints that "there is a life going on ... that's not being paid attention to." (Last season, his McCoy seemed to be "hitting the bottle quite a bit," but then "very tangentially, he stopped.")

Orbach, however, concedes that the drama's "'Dragnet' kind of quality" can be constraining.

"It's a lot more fun for actors to cry and rant and rave, or have a drug problem or a drinking problem," Orbach says. "Once in a while, I get jealous of people who get to do real histrionics. But that's all right. That stuff's only about awards. It's not about people watching. People are very loyal to our show and they want to see the case resolved in an hour."

Everyone agrees that the series' shooting location is a big factor in its success. Whereas the Hollywood-based "NYPD Blue" occasionally comes East for exterior shots, "L&O" is filmed entirely in New York -- at Chelsea Piers and all over the city streets.

"The atmosphere of New York can't be duplicated anywhere," Hill says. "The show has its own original taste and smell and feel, and people get a big kick out of that."

Says Waterston, "The city of New York is a major character in the show."

Chris Noth Returns to "Law"-Abiding Role
Sharon Eberson, Pittsburgh Post-Gazette, 11.8.98
Nobody ever told Chris Noth to never say never. Matter of fact, nobody told him to never say a lot of things. Like that his working relationship with executive producer Dick Wolf was "painful." Or that he doesn't watch much TV - this from a guy promoting his new TV movie.

Actually, it's "Exiled: A Law & Order Movie" (tonight at 9 on NBC) that has Noth talking. A lot. Even over the phone from his New York apartment, you can tell how jazzed he is about the project, which reunites him with Detective Mike Logan, the "Law & Order" character he played for five years, and with Wolf, the series' creator. The title is Noth's, and he gets co-credit for the story with his friend, Charles Kipps, who wrote the teleplay.

The "never" came as Noth's parting words. You'll never see: Mike Logan, The Series, he vowed. But Noth is hoping "Mr. Nielsen's ratings" will be the catalyst for a series of TV movies.

Besides, he says, he couldn't work with Wolf over the long haul of a series. It's not that they don't like each other, but they're separated by an artistic gap that could be likened to the difference between the suburban angst of Staten Island, where Logan has been "exiled" to, and the clamor and glamour of Manhattan, where he so desperately wants to be.

According to most accounts of Noth's departure from "Law & Order" in 1995, the separation was anything but amicable. But Noth declares that "old news" and says that, at the time, five years of Mike Logan seemed like plenty.

"All of this would have been impossible to do if Dick Wolf and I hated each other," he says. "We do have differences, we think differently and our tastes are different, so that makes for sometimes spirited discussions."

Shouting matches is more like it. Noth readily admits there was some of that going on during the making of "Exiled." Noth's concept of character development and Wolf's idea of moving the story along clash at nearly every turn - not unlike Logan and most people he comes in contact with.

When last seen, the hothead Logan was punching out a politician who had literally gotten away with murder. The movie picks up with the detective trying to solve the murder of a prostitute, a case he hopes will be his ticket back to Manhattan.

Some familiar trappings will have longtime "Law & Order" fans smiling; for instance, Logan still wears his trademark plaid ties and flag pin. But the leather coat is gone: "It's hot as hell out, it's summer, but he hasn't had a fashion change of heart. He still has pretty bad taste in clothes." Although much of Logan's MO remains the same, Noth hopes you'll notice some big differences between the series and "Exiled."

"You couldn't really say much before you heard that 'dun dun, dun dun' [mimicking the series' theme music], and any time you did any character work at all, it was cut out in the editing process. That's the problem I have with Dick Wolf. He doesn't trust character at all, everything is about the story and moving it along. Now, our movie does move very fast. ... But there is a very structured story; we made sure it was tight, that it was believable, that it was credible. I'm a stickler for specifics. We had a lot of cops working with us.

"Then there's the interior story of Mike Logan. It's not just that he was taken out of Manhattan and sent to Staten Island; he was taken off of homicide. I remember when I was a kid, I got kicked out of school for smoking, or maybe it was a fight, in seventh grade, and my mother sent me to Catholic school. And I was so devastated. You're taken out of your environment, away from all your friends, and you're put in a completely foreign element where you're the stranger, you're the exile, you're not wanted."

And let's face it, it's Staten Island. "Yeah, that too," he says, chuckling.

Noth had been seen most recently in another New York-based series, as business mogul Mr. Big on HBO's "Sex in the City." He's an actor who works when he needs to and travels (his passion) whenever he can.

On this day, Noth was a bit soggy from "photographing in the rain," but by evening he wasn't too tired to go on and on about the movie and the series. While it's a revelation to play Logan without the restraints of the Emmy-winning "Law & Order's" format, he understands that getting personal is not what fans of the show have come to expect, or want .

Except, perhaps, in the case of Noth, who developed a strong fan base not only during but after Logan's prime-time run, when reruns hit cable's A&E network.

It's a combination of Noth's tall, dark good looks and the idiosyncrasies he brings to the character that are the main attraction. Now, "Exiled" will bring more dimensions to Logan, along with a large cast of new and old foils. The new include a female partner, played by Dana Eskelson, and a love interest, Nicole Ari Parker of "Boogie Nights." Dabney Coleman, Ice-T, Costas Mandylor and Tony Musante are also in the cast, along with current and former "L&O" stars.

Noth, who turns 41 Friday, uses words like "wonderful" and "amazing" to describe the cast. "And it was nice meeting the guy who replaced me, Ben Bratt, who's a lovely guy," he says. For Dick Wolf, the movie was "sort of like a class reunion, and at the same time new people are here, so it makes for a really interesting dynamic."

And what of Noth playing Logan again? "Like he never left," Wolf says.

One thing you won't see in "Exiled" is any "Order." In fact, Sam Waterston, who plays DA Jack McCoy in the series, is in just one small scene. The movie is entirely from Logan's point of view - Noth is in virtually every frame - so there's no handing off of the case from cops to prosecutors, as there is Wednesday nights from 10 to 11.

"We're dealing with a two-hour movie, and you can see the humanity of it," Noth says. "Too often in 'Law & Order,' I find Dick Wolf is into these cute one-liners. I remember the episode when a guy is mugged in the park and actually has his kidney taken out, and my line is, 'Talk about getting your pocket picked.' You know what, there's no reality to that, no one talks like that. ... Dick wanted some of that in our show, and there were a lot of fights about that."

Still, it wouldn't be Logan without a few wisecracks, and it's obvious watching "Exiled" that Wolf won one or two of those fights. Not to give the impression everything was a struggle. Where Wolf excels, Noth says, is "twists and turns," and he promises plenty of those, too.

"Dick's a TV guy and looked at this as a TV series. Charlie [Kipps] and I never saw it that way. We always looked at it as a film; it was going to be cinematic. ... With all that, it really moves along, and that's what Dick brings to it. I don't think people will be bored."

Chris Noth's "Law and Order" Character Is "Exiled" in NBC Movie
Jay Bobbin, Tribune Media Services, 1998
Once a co-star leaves "Law and Order," he or she usually doesn't return. An exception is Chris Noth.

The actor is reviving Detective Mike Logan, the part he played in the Emmy-winning show's first five seasons. "Exiled: A Law and Order Movie" (Sunday, 9 p.m. ET, NBC) reunites Noth with Jerry Orbach, Sam Waterston and S. Epatha Merkerson, appearing in their respective series roles as Detective Lennie Briscoe, Assistant District Attorney Jack McCoy and Lt. Anita Van Buren.

Benjamin Bratt is featured as his weekly character Rey Curtis, the detective who succeeded Logan as Briscoe's partner. Additionally, Dann Florek -- seen lately as Abraham Lincoln on UPN's "The Secret Diary of Desmond Pfeiffer" -- returns in his former "Law and Order" part as Capt. Donald Cragen. Dabney Coleman, Ice-T, Costas Mandylor and Tony Musante are in the cast as well.

In the story, which Noth co-wrote, Logan sees a chance to get reassigned from Staten Island to his previous Manhattan precinct. He hopes by solving the murder of a prostitute found in New York Harbor, he'll be back in the good graces of his ex-bosses, who cut their ties to him after he hit a politician. However, underworld links and possible police corruption complicate the case.

Most stories about Noth's "Law and Order" exit implied a major argument between him and executive producer Dick Wolf, but both parties deny that. "It was basically a problem of communication," Noth maintains. "The conflict between us has been highly exaggerated. He and I never got together to be able to talk about how I would leave, so all of a sudden, I was gone. I really had no intention of coming back. I'd done five years, and my last year was tough.

"I'm not sure it's good for an actor to do a show like 'Law and Order' for too long. It's a very specific style, and the personal stories are not the primary focus. You bring as much to the character as you can subtextually, but after five years, it wears on you."

Also the executive producer of "Exiled," Wolf recalls "the dynamic of the show" as a big reason Noth left "Law and Order." "It was set up to be older-cop/younger-cop. As we went into the third year with Chris and Jerry, Chris got a bit older and Jerry stayed the same. You need sort of a generational conflict to get drama into some of these stories."

Noth got serious about playing Logan again when a friend, Charles Kipps (who wrote the final script for "Exiled"), told him of ongoing interest in the character. "He started talking to me about all this feedback on the Internet," Noth recalls, "and these Web pages, and stuff I really don't have the know-how to find. He said, 'Would you ever go back to 'Law and Order'?' I said, 'No, that's out of the question, but what about the story after (Logan left)? Just for fun, let's talk about some ideas.' Out of that, this came together."

In his time away from "Law and Order," Noth has kept tabs on the show. "I've tuned into the crossovers with 'Homicide: Life on the Street,' and I've enjoyed those. I actually had the first 'Homicide' crossover in my last year, though it was only one scene. It's always fun to look at some of the 'Law and Order' repeats on A and E and see how it evolved into the show it now is. We were experimenting the first few years, trying to find our way."

Recently, Noth was a regular on the HBO comedy "Sex and the City," and he's also been the ad spokesman for an Internet service. Whether he gets another shot as Logan will depend on the ratings for "Exiled," but he continues to consider other offers. "I have to go where I feel I can do a compelling story and have the juice to get it done. That's what happened with this. Dick wanted to do it, NBC and Studios USA were nice enough to accommodate us, and we have very high expectations."

NBC'S Venerable 'Law & Order' Will Get At Least One New Face
St. Louis Post-Dispatch, 1998

New shows come and, ever more quickly, go. But "Law and Order," NBC fervently hopes, is forever.

The series has never been able to establish a permanent cast, however, with significant changes occurring almost yearly. And although it's always tough to say goodbye to a regular, the evolving lineup of players has turned out to be a blessing, keeping the drama fresh during its nine-season run.

When "Law and Order" finally won the best-drama Emmy in its eighth season, Steven Hill (who wasn't in the show's pilot) was the only first-season cast member remaining. Even Hill seemed to be on his way out in last May's cliffhanger, which left almost every major character in flux.

"Well, we didn't have any of the actors under contract," creator Dick Wolf, laughing, told TV critics meeting in Pasadena to preview the fall season. In fact, however, Hill's DA Adam Schiff "won the election. He'll be back."

So will all the other regulars except Carey Lowell, who played Assistant District Attorney Jamie Ross for two seasons. Lowell asked to be released from her contract "because she was a single mother and didn't have the child care she was happy with, " Wolf said, adding, "There's never been a television show in history that's worth screwing up one kid over."

Replacing Lowell is Angie Harmon, a former model and star of "Baywatch Nights" who most recently co-starred in ABC's "C-16."

"I'm a firm believer that the `Law and Order' audience, in a sense, looks forward to these cast changes," Wolf said. "I was going to change somebody this year anyway because it would have been the third year with no cast changes, and then you get into a situation where it becomes much more traumatic."

Bringing in new people "brings a different rhythm and a different voice and a different character into a mix that, hopefully, is very realistic." In real life, Wolf noted, "People move on. People get different jobs."

The character most missed by "Law and Order" fans remains Chris Noth's Detective Mike Logan, who was sent off into exile in Staten Island three years ago, after five seasons.

Logan will resurface at last in the NBC movie "Exiled," produced by Wolf and featuring many of the "Law and Order" regulars. Noth came up with the idea for the movie and took it to Wolf.

Bitterness between Wolf and Noth was widely reported at the time Noth left the show, but both say the situation was exaggerated. Noth had "no intention of coming back" for a sixth season, he said, while Wolf and his writers felt the relationship between Logan and partner Lennie Briscoe (Jerry Orbach) had become too static. The parting would have been mutual if Wolf and Noth had managed to sit down and talk about it, both said.

In any case, they're happy that "Exiled," to air during the November ratings sweeps, will give them a chance not only to update fans on what Logan has been doing for the last three years but also to dig deeper into his character and explore a case that may finally be his ticket back to Manhattan.

Meanwhile, on "Law and Order" next season, Wolf plans "the tiniest of mid-course corrections in terms of getting back to the core stories and not delving quite as much into the personal lives of the characters." The joy of "L&O" for viewers, he said, "is it doesn't matter if you haven't seen it for a week, a month, a year or three years. You tune in, you know you're going to get a completely encapsulated hour of television."

That structure makes the show particularly popular on A and E cable, where episodes air in random order. "If you have to remember what happened three weeks ago, it becomes a major problem."

In other words, don't expect Harmon's ADA Abbie Carmichael to plunge into a personal relationship with her boss, Jack McCoy (Sam Waterston). Carmichael and McCoy will not only be on equal footing but will also clash frequently in their opinions, giving the writers "a very rich vein to mine that we really haven't had," Wolf said.

Harmon praised David Hasselhoff of "Baywatch" for spotting her on a plane and giving her "44 episodes of acting lessons" on the spinoff, "Baywatch Nights."

Just days later, Hasselhoff responded by sending Harmon 44 roses on her first day on the "Law and Order" set.

Exiled: A Clash of Wills On Both Sides of the Camera
Suzanne Gill, TVData Entertainment Features Syndicate, 1998
Law and Order fans are in the habit of scrutinizing every word and sideways glance in the show to uncover new clues about its characters. To them, Exiled: A Law and Order Movie is like a bone with the meat still on it - something to chew on for a long time.

In the film, airing Sunday, Nov. 8, on NBC, Chris Noth returns to the role of Detective Mike Logan after a three-year absence.

"I said, "You know, if we're going to do it, it should be called Exiled,' " Noth recalls. "That word is used on many different levels in this movie. ... And out of that came the story. Everything flowed from that."

Noth co-wrote the film's story with his screenwriter friend Charles Kipps (Columbo, The Cosby Mysteries), then took it to series creator and executive producer Dick Wolf.

Law and Order regulars Jerry Orbach, Sam Waterston, Benjamin Bratt and S. Epatha Merkerson appear in the movie, along with recurring player John Fiore and cast alumnus Dann Florek.

Costas Mandylor plays a sleazy club owner, Ice-T appears as a lowlife hustler, and Nicole Ari Parker plays the sister of a murdered young woman found floating in New York Harbor. Dana Eskelson, as Logan's new partner, and Dabney Coleman, as the Staten Island police captain, are particularly good.

Three years have passed since Logan was transferred to bucolic Staten Island after punching a crooked city councilman in the kisser. During that time, he has been taking the ferry into "exile" each morning to hunt for stolen lawn mowers and barbecue grills.

The minute Logan comes across the case of a murdered prostitute, he knows it could be his ticket back to Manhattan. The detective's adrenaline begins to flow; he's more than ready to work a homicide again.

For the audience, the feeling is mutual; no Law and Order character has been more keenly missed. Mike Logan Websites have even sprung up on the Internet.

But there remains an air of unpleasantness surrounding Noth's departure after five seasons on the cops-and-lawyers drama. While Wolf has never hesitated to drop a cast member for the sake of the show, Noth has been outspoken about the limitations of the drama's just-the-facts-ma'am acting format.

"Law and Order is completely story-driven and completely characterless, really," Noth says without mincing words. "If you do that format for five years and you're an actor, you're bound to get bored. ... It wears on you. And it was really wearing on me.

"But you need a job, and I felt awfully blessed to be in New York City and to be doing a show that was considered intelligent in the world of TV. But hey, five years is enough time. It's just that the process of leaving got very ... It wasn't handled right. I'll just leave it at that."

Noth's bitterness erupts in bleak humor. "I only watch Law and Order when I'm suffering from insomnia," he deadpans in Wolf's hearing.

If the actor is prickly, the auteur is controlling. Few series creators have continued to manage a show so closely after eight seasons; most turn over the reins after three or four and move on. The opening credits of Exiled look like a child's game of rock, paper, scissors as each side tries to trump the other with claims of authorship: executive producer, co-executive producer, story by, based on a character created by, etc.

"I think (Wolf) can't help but want to push it to look like Law and Order," Noth says, "and I didn't want it to look at all like Law and Order."

Perhaps Wolf's power play is deliberate, a way of getting more of Noth's frustration to spill over on the screen, which it does. While the old Logan usually had a wry sense of detachment, as if his heart were somewhere far away, the Logan of Exiled is a caged animal, selfish and cunning in pursuit of a homicide case to call his own.

At least both men agree that the story is tight.

"The one thing we all agreed is that we weren't going to do it unless it was at least as good as a good episode of Law and Order," Wolf says.

"It's faster than a speeding bullet," Noth says. "There were some important scenes cut (from Kipps' original script) for speed.

"It breathed a little more. There was a little more humor; there were a few more character elements and bits that were cut out because Dick Wolf's the executive producer, which I was not in agreement with, but there's nothing I could do with this (movie) about that."

The story is not without its flaws, including circumstantial evidence Logan is slow to connect and the less-than-dogged pursuit of two witnesses.The dry, rapid-fire dialogue, typical of the series, separates the viewer from another gruesome murder in the voyeuristic Wolf style. This is, after all, the knifing and mutilation of a pregnant woman, even if she is a dancer-turned-drug addict and prostitute.

A running "joke," as Noth describes it, is the oft-repeated comment that Logan has always been hard to get along with. Since this is not actually the case, perhaps the "joke" is a reference to the Wolf-Noth relationship.

"Talk to Charlie Kipps about that," Noth suggests. "He wrote those lines."

And if any die-hard Noth fans or Web page editors envision a spinoff series, it's time to abandon hope.

"You mean like 22 episodes and all that kind of stuff?" Noth says. "No. Not interested.It's possible to do another movie, though, one or two a year. (Charlie and I have) definitely got other stories we can do. I'd like to go even further. Actually," Noth reverses himself on an intellectual dime, "I don't know if it's possible. The existing circumstances, the way it is now, I can't work under those conditions again.

But if that changes, we might be able to do something."

Better catch Exiled now; it may be the last anyone will see of Detective Mike Logan.